AHA
-
PEARS
15256441
Delivery Options
Face-to-face course or presentation
Course Description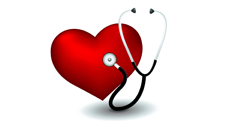 Pediatric Emergency Assessment, Recognition, and Stabilization (PEARS) is an American Heart Association (AHA) provider course that provides hands-on training in pediatric basic life support and skills to recognize and stabilize children with cardiac and respiratory emergencies. PEARS is for healthcare providers and all nurses who may encounter pediatric emergency situations, especially the following: School nurses, nurse practitioners, patient care assistants, physicians, physicians, physician assistants, emergency medical technicians, respiratory therapists, outpatient clinic staff, and any other healthcare providers who infrequently see critically ill or injured infants and children.
Course Outline
Learner objectives include the following:
To perform Basic Life Support (BLS) consistent with the 2015 American Heart Association Guidelines Update for CPR and Emergency Cardiovascular Care;
To evaluate a seriously ill or injured child by using the pediatric systematic approach;
To apply effective team dynamics; and
To demonstrate initial stabilization of a seriously ill or injured child, including a child with cardiac arrest, respiratory distress, or shock.
Learner Outcomes
Upon course completion, each learner will:
Earn CEUs (for nurses only); and
Receive PEARS provider eCard (within 1 week).
Enroll Now - Select a section to enroll in