SPH900
-
Biosafety and Infectious Disease Awareness: Health and Safety Essentials for Workers
7996491
Delivery Options
Totally online, self-paced
Course Description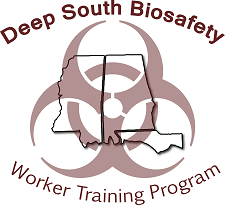 This course is designed for those working in both direct and in-direct patient care roles in the pre-hospital and healthcare environment. The goal of this course is to increase awareness about health and safety for those with who could be potentially exposed to infectious diseases and contaminated materials while on the job.
Course Outline
Module 1:

Infectious Material & Means of Transmission

Module 2:

Isolation Precautions and Infection Prevention
Personal Protective Equipment
Decontamination & Waste Management

Module 3:

Guidelines, Standards, & Regulations Compliance, Safety Program Management
Respiratory Protection Program

Module 4:

Hazard Communication
Occupational Health and Medical Surveillance
Emergencies and Incident Responses
Exposure Risk Assessment/Safety Risk Assessment

Module 5:

Pathogen Safety Data Sheet Research Activity
Learner Outcomes
Understand key elements of the chain of infection
Recognize basic facts about selected infectious diseases
Identify how workers in affected occupations may be exposed to infectious material
Define key steps in worker protection and infection control
Understand relevant government standards, regulations, and guidelines
Notes
Specific demographic data will be collected during the registration process. To avoid entering information twice, once your name, mailing address, phone number and email address have been confirmed, you may skip to the bottom of the profile page to continue.
Enroll Now - Select a section to enroll in