SPH901
-
Biosafety and Infectious Disease Train-the-Trainer (Part 1): Health and Safety Essentials for Workers
8019490
Delivery Options
Blended (includes online and face-to-face)
Course Description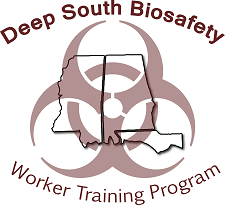 This course is a blended course made up of 2 hours of online instruction and 4 hours of in person practice teaching and coaching with expert feedback. The goal of the Train the Trainer course is to prepare individuals to facilitate Awareness and Operations level courses at their own institution.
Course Outline
Adult learning principles
Presentation skills and feedback
Learner Outcomes
Module 1
Define learning
Explain the difference between directed learning and facilitated learning (i.e., pedagogy vs andragogy)
Describe the four types of facilitated learning
List five ways to promote an effective learning environment
Module 2
List 3 key components to effectively introducing your course
Describe the proper use of instructor presence and barriers in the classroom setting
Demonstrate how to gauge student response to your presentation
List 4 key components to effective public speaking
Describe 4 strategies for giving effective feedback
Notes
CEU: Nurses and Social Workers Pending
Specific demographic data will be collected during the registration process. To avoid entering information twice, once your name, mailing address, phone number and email address have been confirmed, you may skip to the bottom of the profile page to continue.
Prerequisites
In order to earn a certificate for the Train the Trainer Course, learners must have completed the Deep South Biosafety and Infectious Disease Awareness Course (4 hours either in-person or online) and the in-person Deep South Biosafety and Infectious Disease Operations Course (4 hours).
Enroll Now - Select a section to enroll in